3 Great Tips & Ideas for Chatbots in Healthcare for OTC Marketers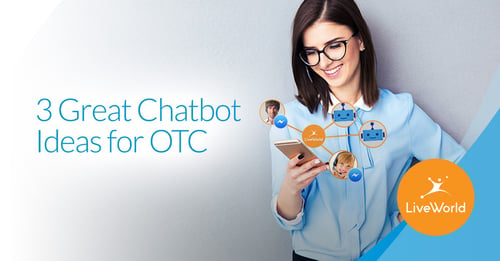 Healthcare chatbots for OTC marketers enable you to have efficient 1-to-1 conversations and deliver responses to your consumers at scale. They're a remarkable way to follow consumers along their entire lifecycle: from symptoms and diagnosis, to product discovery, to purchase.
Download the tips and ideas to learn about:
Delivering speedy responses
Enabling scaled conversations with artificial intelligence
Healthcare chatbot conversation management
Integrated bot-human interaction
In-store shopping assistants
OTC product discovery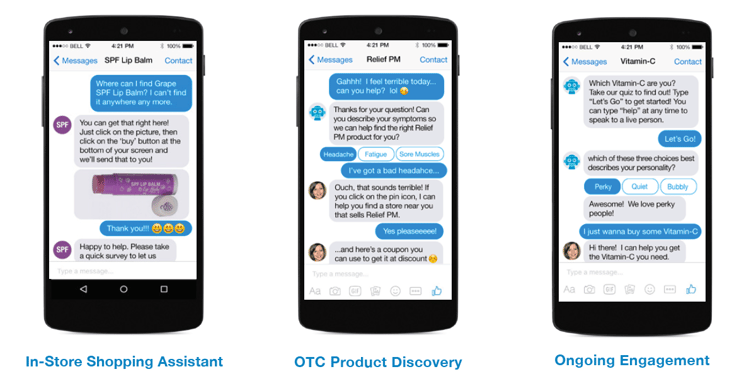 Download this complimentary tip and idea sheet to make the most of your healthcare bot program, connect with consumers, and deliver incredible OTC experiences with chatbots and artificial intelligence.